The following books offer much wisdom, help and guidance.  I recommend that both parents read these books and discuss them as they make decisions about how to be on the same team as parents.
Parenting Books

Loving Your Child Too Much: Raise Your Kids Without Overindulging, Overprotecting or Over controlling, By Tim Clinton and Gary Sibcy Click to purchase on amazon.com
This is an eye opening book and perhaps a liberating book as well.  If there are ways we did not feel loved as children, we can, in our desire to make sure our kids get what we missed, overdo it and unintentionally short change our children.
Boundaries with Kids: When to Say Yes, When to Say No, to Help Your Children Gain Control of Their Lives, By Henry Cloud and John Townsend  Click to purchase on amazon.com
Boundaries with Teens: When to Say Yes, How to Say No, By Henry Cloud and John Townsend   Click to purchase on amazon.com
These books can be very helpful to parents who struggle to set limits, feel unsure where to draw the line or who feel like their kids are in charge.
Transforming the Difficult Child: The Nurtured Heart Approach, By Howard Glasser and Jennifer Esley Click to purchase on amazon.com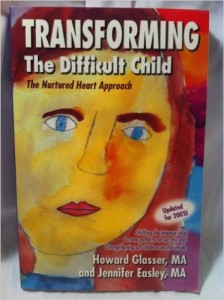 This book offers hope to parents who have tried following traditional parenting advice and find their kids don't respond.  If you, at times, find yourself wondering if you can even like your child, this book can give you a path to making a new connection and fostering cooperation.
The Smart Stepmom: Practical Steps to Help You Thrive, By Ron Deal, Click to purchase on amazon.com    I have had rave reviews from women who have struggled with their role as step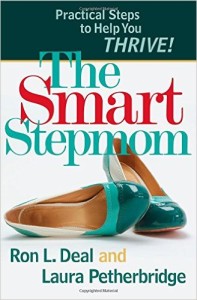 mothers.  It offers great advice and helps alleviate the guilt that can arise from discovering you are having difficulty connecting with your husband's children.  Navigating your role can be quite a minefield, and this book offers great help.
Books by Kevin Leman
Kevin Leman provides a practical approach to parenting with sanity and also adds his own brand of humor in the process.  Dr. Ponder highly recommends these books.
Have a New Kid by Friday: How to Change Your Child's Attitude, Behavior & Character in 5 Days  Click to purchase on amazon.com
Planet Middle School: Helping Your Child through the Peer Pressure, Awkward Moments & Emotional Drama Click to purchase on amazon.com
Making Children Mind without Losing Yours Click to purchase on amazon.com